Our selection of peristaltic pumps with dosing function from LONGER and SHENCHEN consists of highly accurate pumps with repeatable dosing function, which is ideal for the pharmaceutical industry and laboratory applications.
Once you have selected a pump below, you can configure it with the pump head that best suits your purpose.
If your desired configuration is not available, you can still order the desired setup. If we do not have the components in stock, we will make sure to order it for you.
You can also see our wide selection of laboratory balances.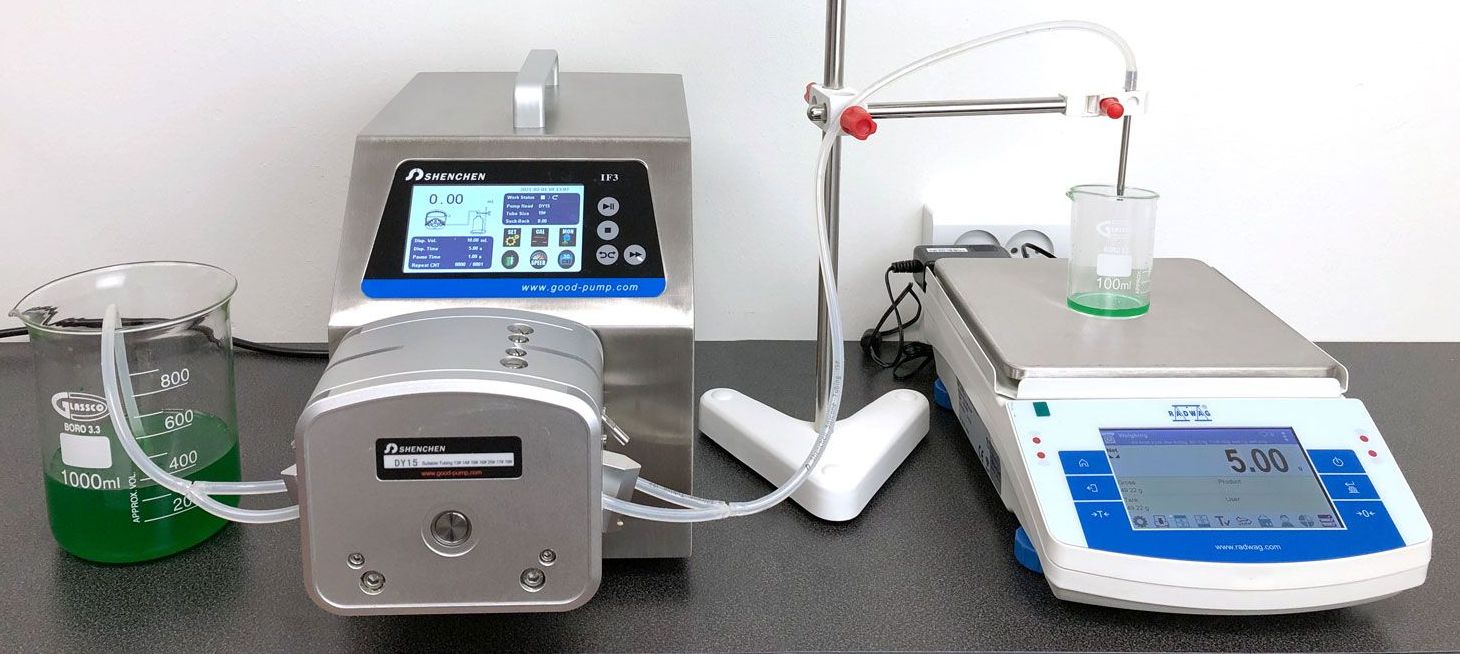 All products are CE certified.
Please contact us if you have questions or need guidance on the right solution!